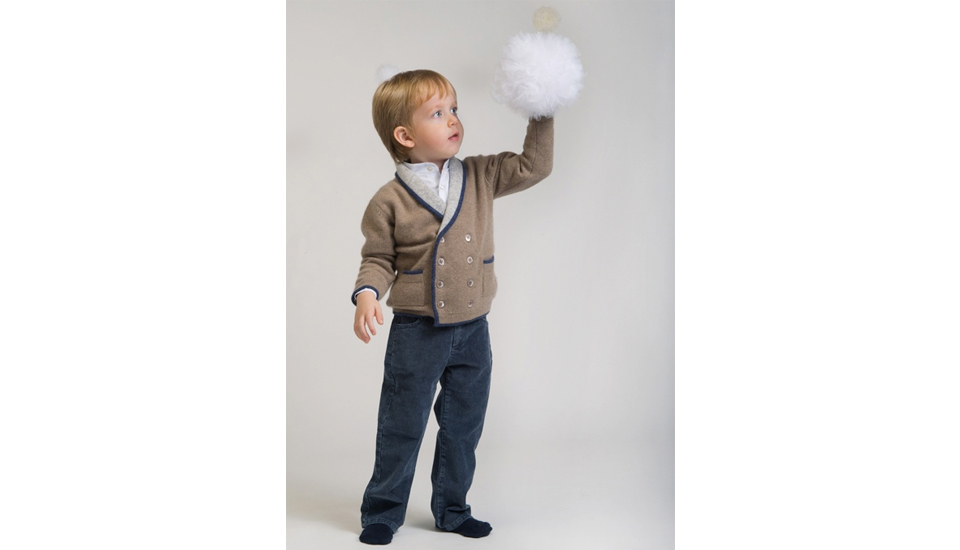 History
Cashmirino was bom out of a labour of love. A love for children and a passion to wrap them within Mother Nature's fnest natural fibres. Fused with a desire to harmonise style and liberate kids clothing, Cashmirino was conceived — the world's first cashmere children's braid.
Founded by Maria Busquets in 2000, Maria has spent over a decade travelling the globe in search of the worid's finest materials — a joumey that has led her to Asia and Inner Mongolia. Maria's urique vision is to combine these luxurious fabrics with timeless classic design that celebrates childhood — alowing kids to look and feel like kids.
With designs conceptualised at a flagship studio in Milan, Cashmirino has grown to become a leading trendsetter and our portfolio has expanded to include cotton and linen collections, ensuring style and comfort for every season.
From day one, quality was, and still is, woven into our DNA Quality in the design, production, service and most inportantty, the skills and materials required to create our bespoke handmade gamients. Always at the forefront of style, Cashminno does not believe in 'fashion for kids' but to 'dress kids as kids' with a comfortable look and a unique grandeur. Catering for babies (0-18 months), children (2-8 years), juniors (10-14) and now even dads, Cashmirino's gamients are durable yet deicate, styish yet relaxed and reflect the notion that colours are the expression of happiness, warmth and energy.
Today, Cashmirino remains true to its routes and retails directty from flagship stores in Milan, Rome, and in Burlington Arcades 31, London – where all intemational onine orders are fulfilled with love and care. Naturally we're committed to extending our reach and although currently operational in eight diflerent countries, which include metropolises such as Moscow and Monte Carlo, we hope to be in a city near you soon. 'Children are the main inspiration for Cashmirino and the biggest expression of love is a child. That's why Cashmirino puts all of its love into all of the processes involved in creating the most loving collection for chilrien. »
Maria Busquets, Founder of Cashmirino.
Source : Cashmirino